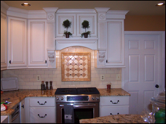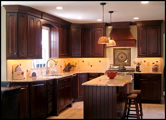 Creative. Flexible. Trustworthy. Hardworking.
These are all the qualities you look for in a home contractor.
All About Kitchens
offers all of these and more!


All About Kitchens
is a full-service kitchen renovation company offering design, sales and installation. We offer everything you're looking for in a dream kitchen. Does your vision of a new kitchen include beautiful new cabinetry and countertops, a new room layout, custom lighting? All About Kitchens will take your vision and create the kitchen you've always wanted.


All About Kitchens
may be a small company but we pay a lot of attention to the details. And when it comes to the kitchen – the heart of your home – we believe all those details, make all the difference in your kitchen renovation.

Don't delay!
Visit our photo gallery or give us a call and see our showroom.
Let All About Kitchens show you how we truly offer
a kitchen designed with you in mind!